Join The Moulton Morris Men
New members are always welcome. Just turn up at one of our practices on Thursday evenings , from 7.30 pm - 9pm
You don't have to be from the village and you don't have to have any experience - training will be given and so long as you are
reasonably fit and have a sense of rhythm, you'll soon be dancing!
Now practices at the new Moulton Primary School,
Church Hill, Moulton, Northants - NN3 7SW- How to find us:
Follow the one way system in the village until you see the church in front of you. Turn left by the church gates &
follow the one way lane (Church Hill) until you see the school located on your right
We practice (almost) every Thursday 7.30pm-9pm
Now that restrictions have eased a little e have now resumed practices outside subject to weather
Drop Nick an email on bookings@moultonmorrismen.com if you'd like to come along, or just turn up!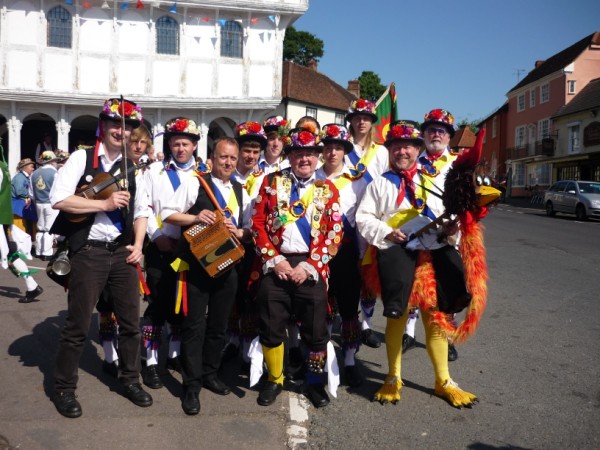 *****************************************************************************************************************************************************************