Join The Moulton Morris Men
New members are always welcome. Just turn up at one of our practices on Thursday evenings , from 7.30 pm - 9pm at Moulton Village Hall and you'll be made welcome.
You don't have to be from the village and you don't have to have any experience - training will be given and so long as you are reasonably fit and have a sense of rhythm, you'll soon be dancing!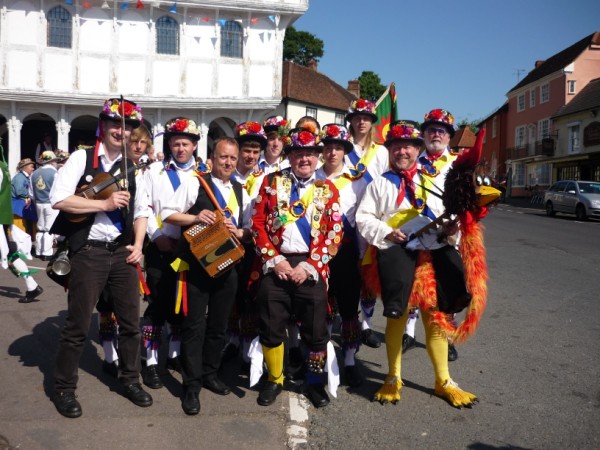 Practices at Moulton Village Hall
Pound Lane, Moulton, Northants - NN3 7SD - How to find us:
Use the map link below. We practice in the large village hall / sports complex in the centre of the map.
Turn into Pound Lane opposite the Telegraph Pub, then , half way up Pound Lane, turn right into
the large car park. The Hall is at the far end of the car park on the left.
We practice every Thursday 7pm-9pm
http://http://www.bing.com/maps/#Y3A9NTIuMzk4ODAwfi0wLjcyNTgwMCZsdmw9NiZzdHk9ciZlbz0wJnE9bm4zJTIwN3Nk
******************************************************************************************************************************************************************************************************************