Photo Album
We mainly dance the "Cotswold" style of Morris, from the South Midland counties of England, but have other styles in our repertoire for special occasions. We also perform the Moulton Mummers play at Christmas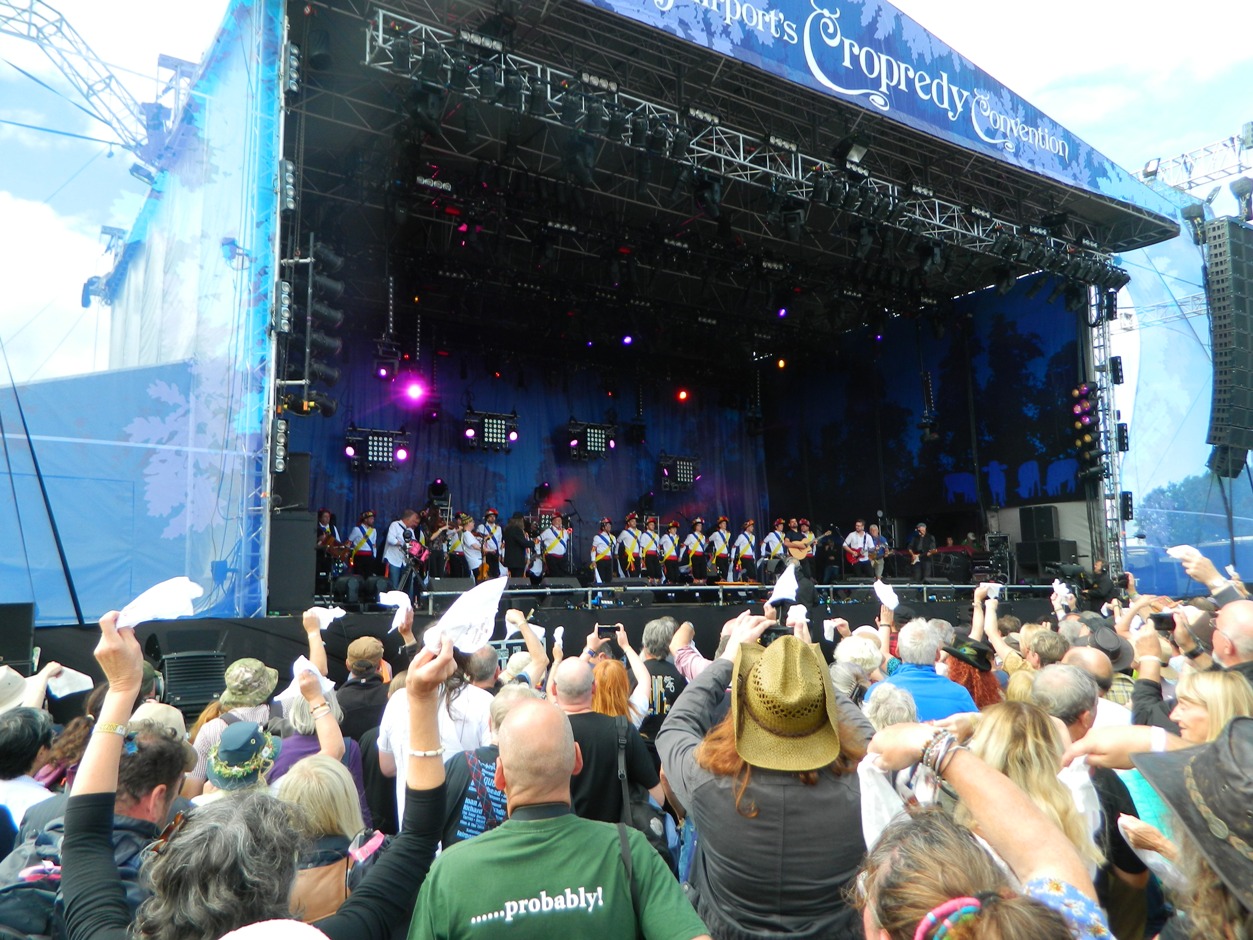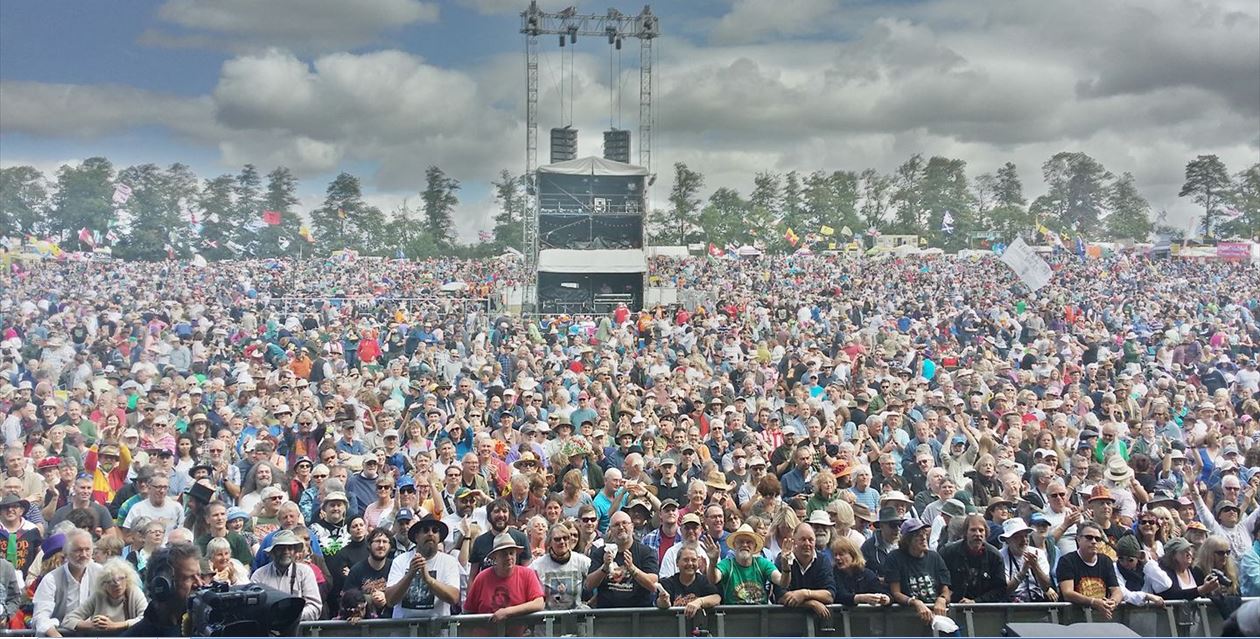 Cropredy Festival 2017 - with Ashley Hutchins and Morris On Band - our biggest audience ever!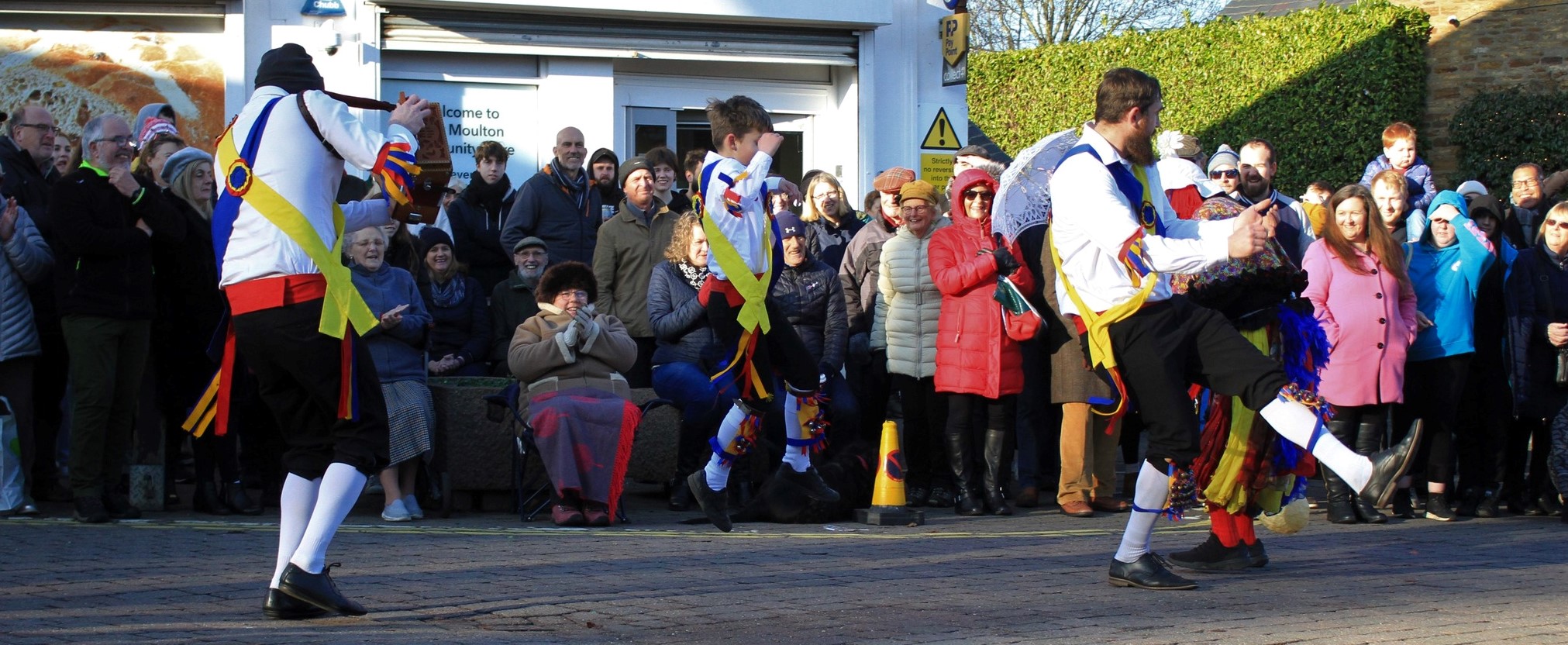 Boxing Day 2022 - our youngest dancer Finlay takes to the air! Photo: Andy Simons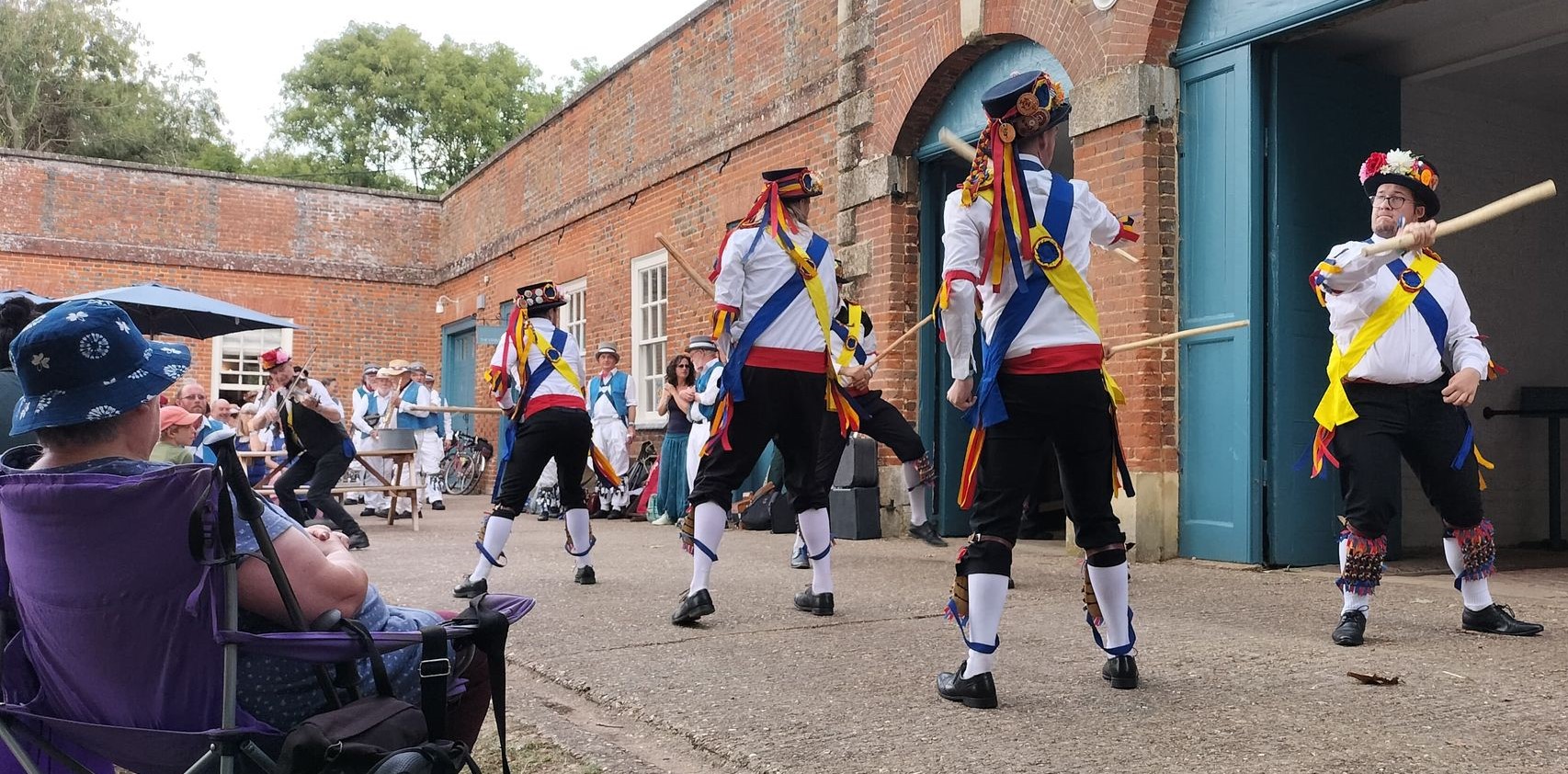 Sticks flying: Claydon House, Towersey Folk Festival , Aug 2022 (photo Sally Clark)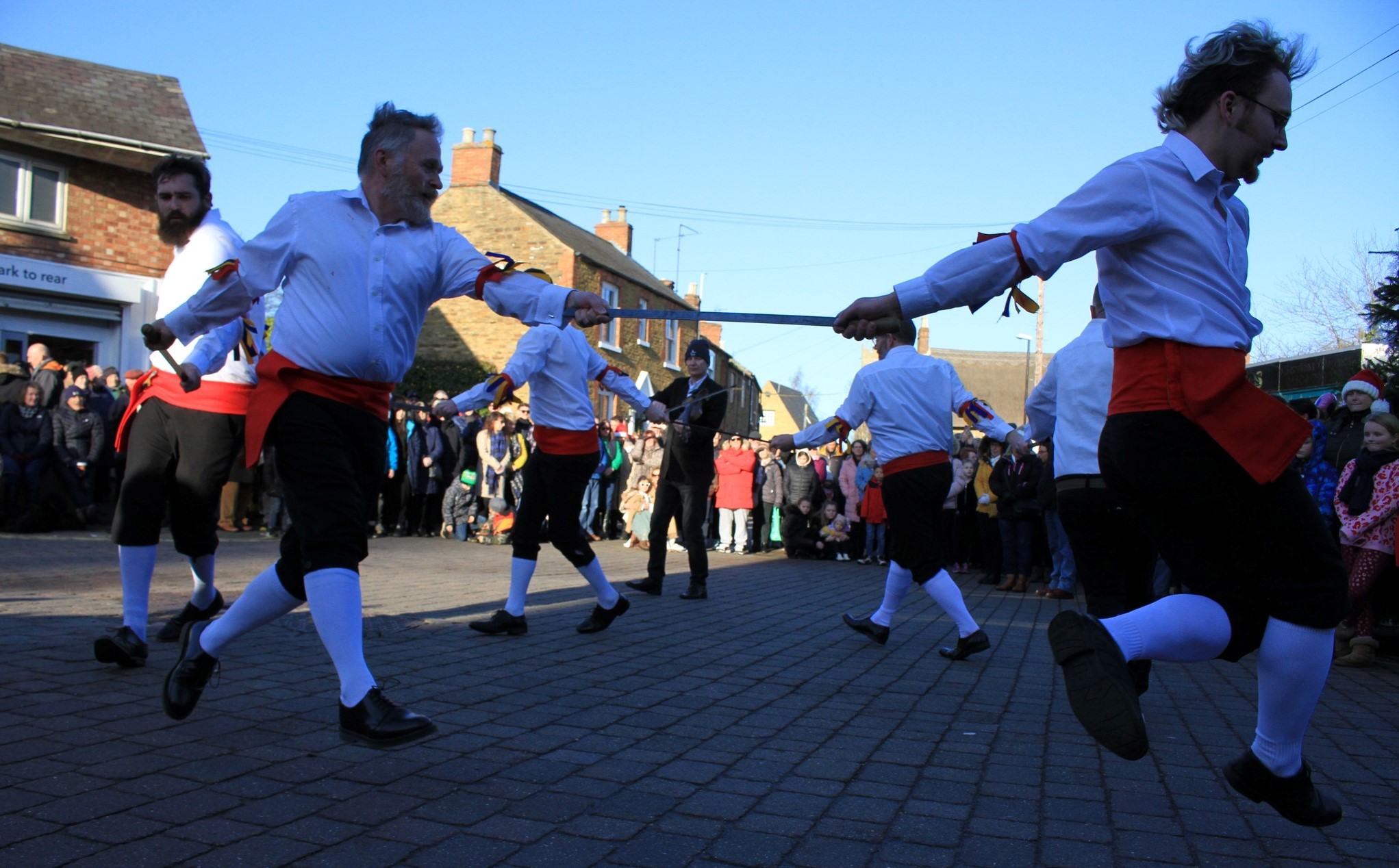 Longsword dance, Boxing Day, Moulton photo: Andy Simons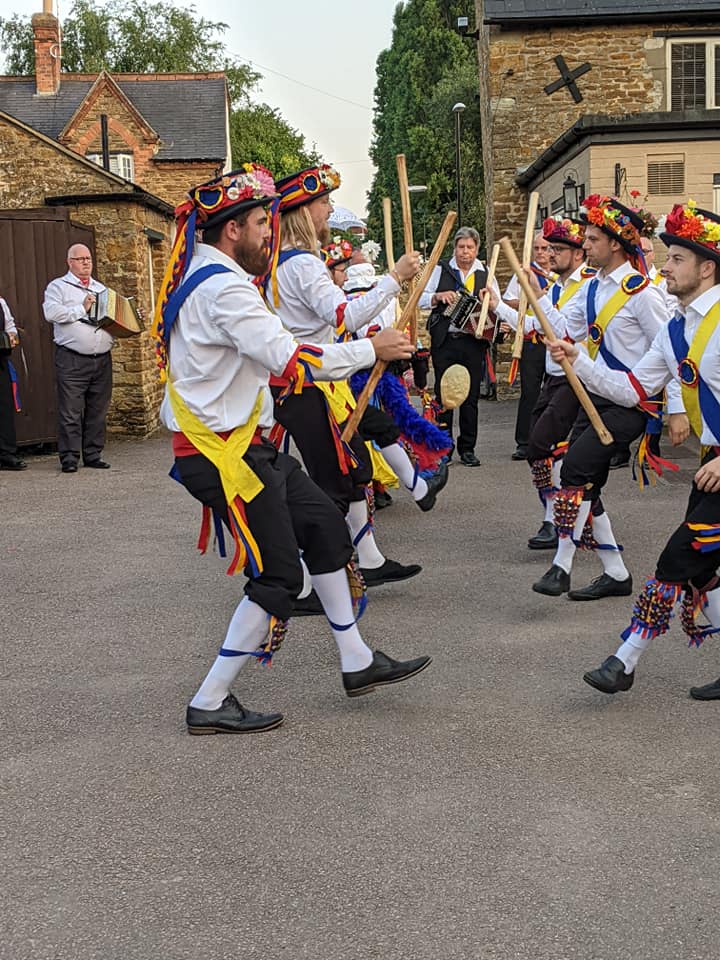 FINALLY!!! First dance out after 18 months in "Covid clink"
The Telegraph, Moulton , 22 July 2021 (Photo : Steven Tuck)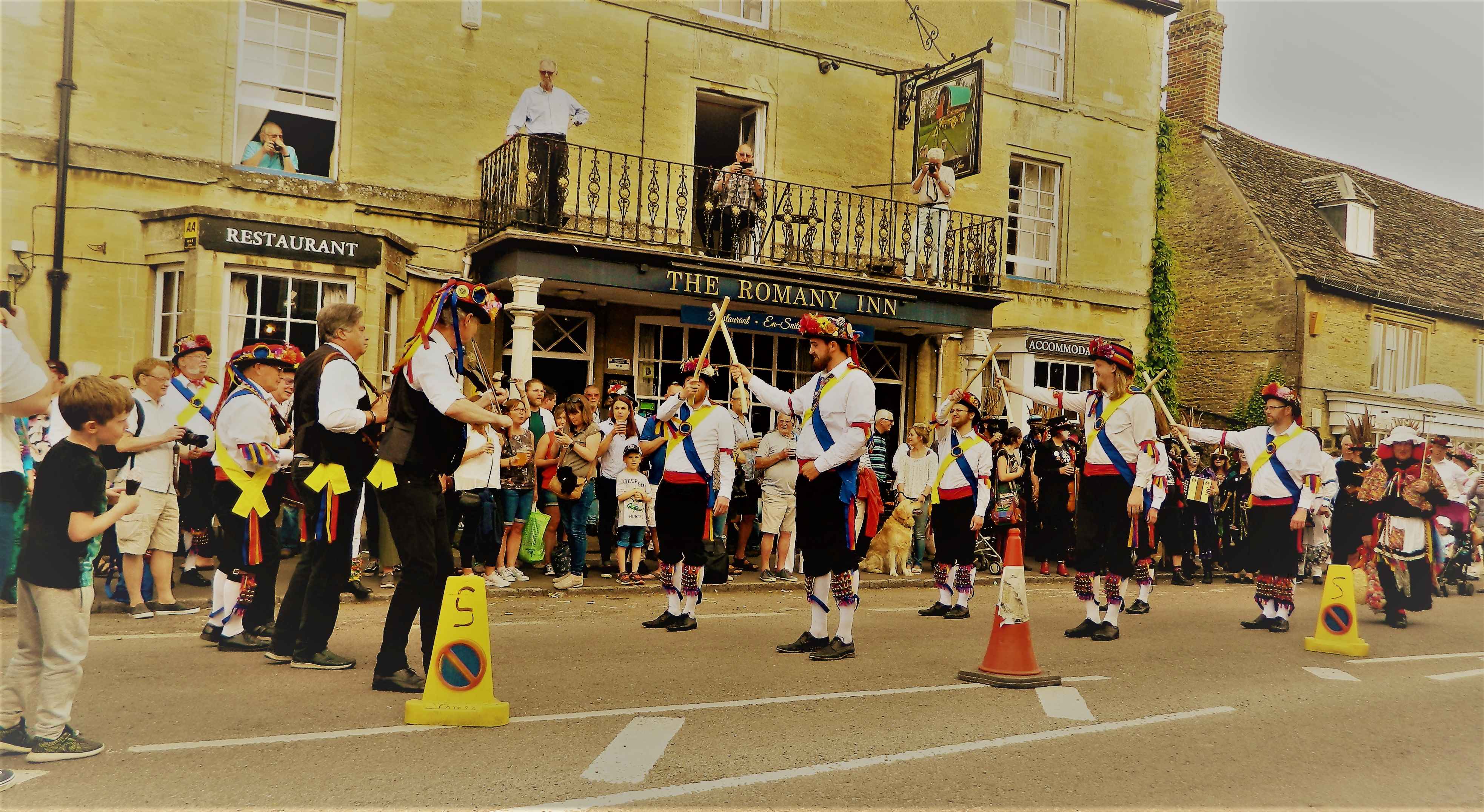 Bampton 2018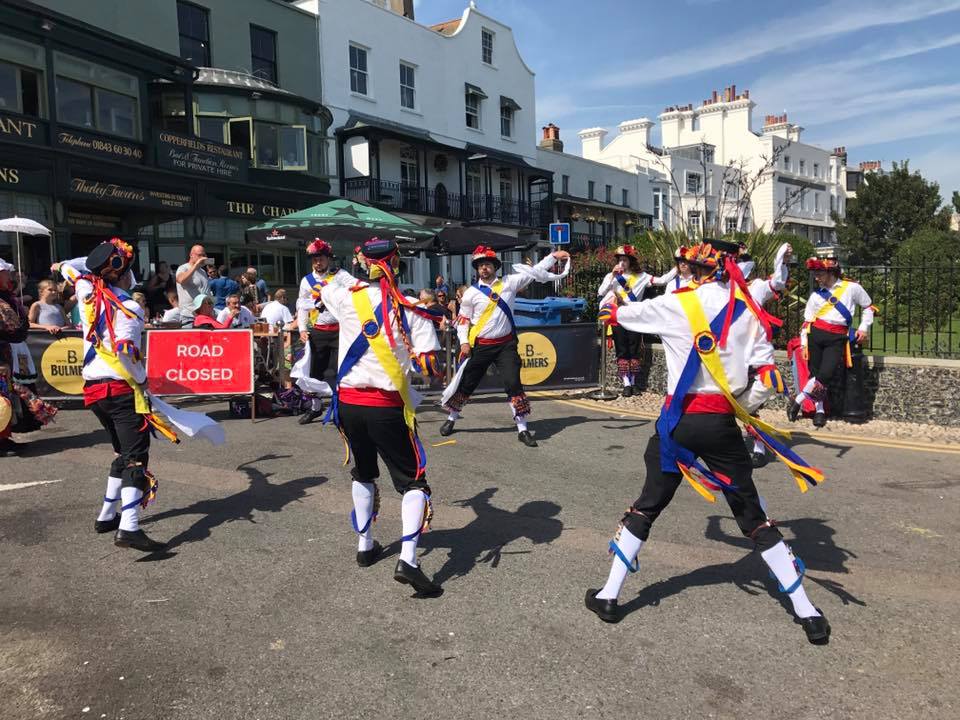 Broadstairs Folk Festival Summer 2018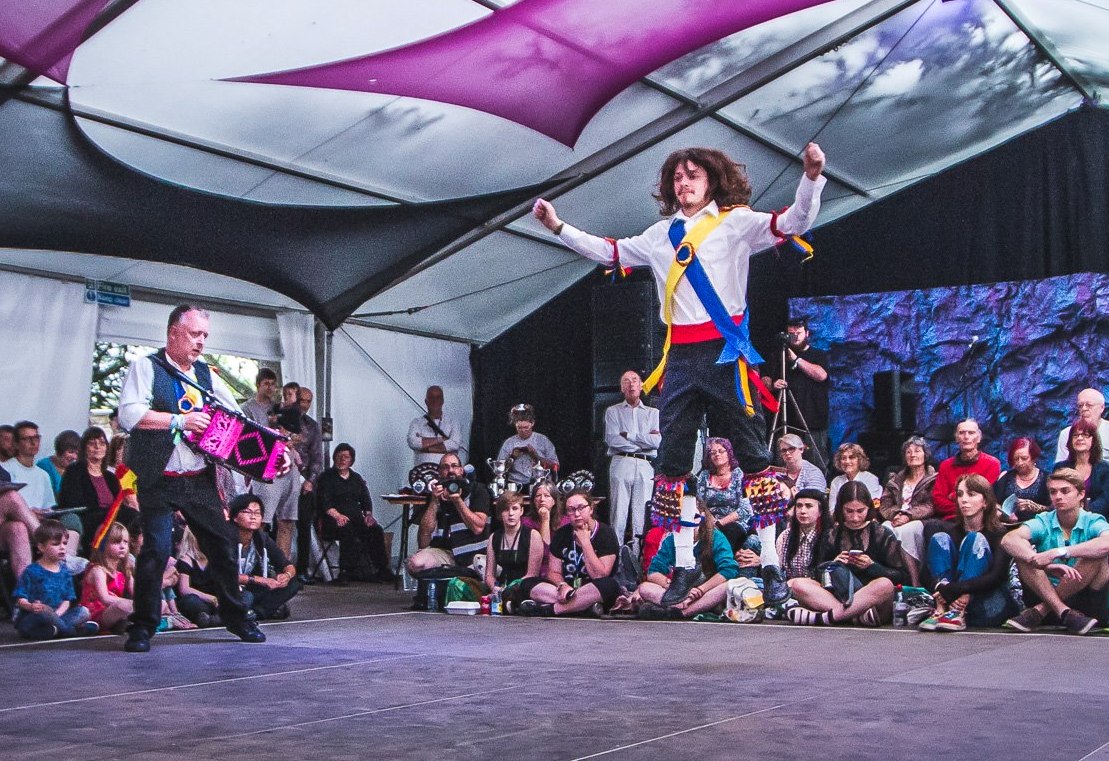 Jig competition Sidmouth Festival Summer 2018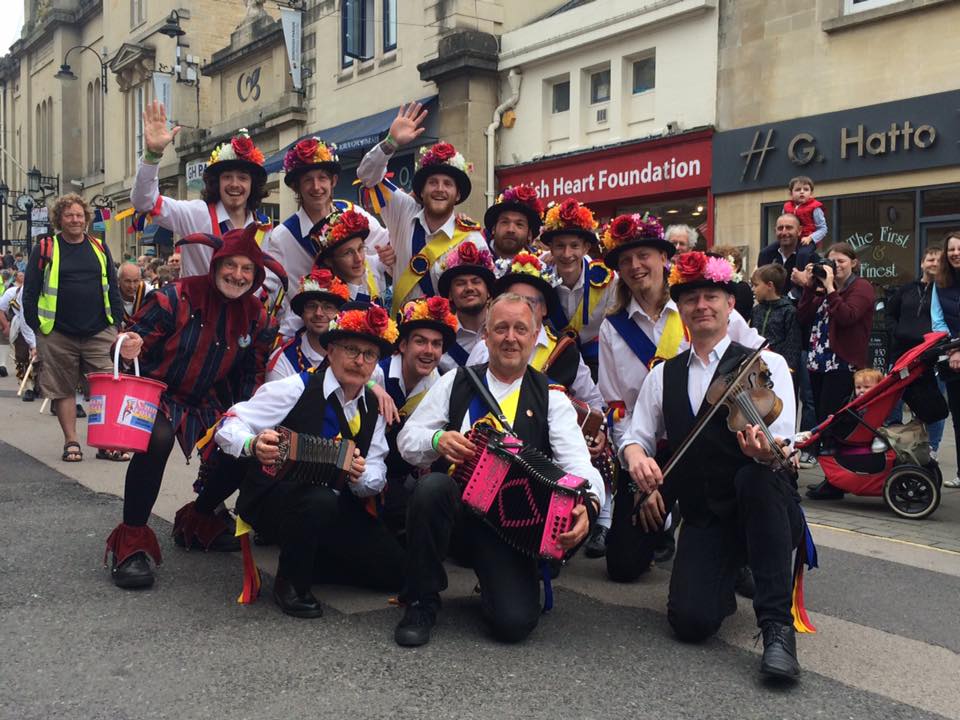 Chippenham Folk Festival 2016 ( photo: Lauren Kruge)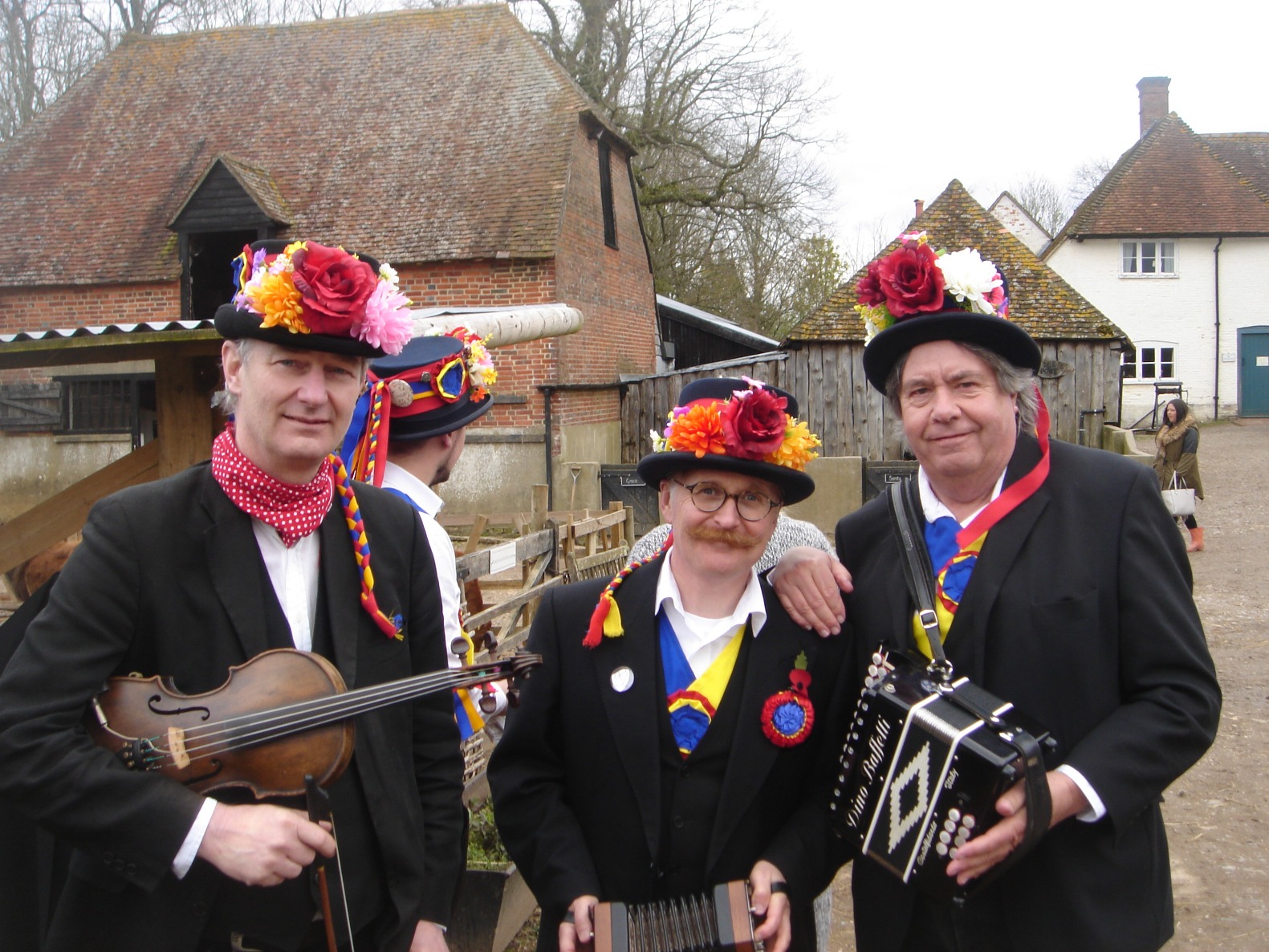 The musicianers.. King Johns day of dance, April 2016
Towersey festival 2015 ceilidh spot (pic by Alice Wright)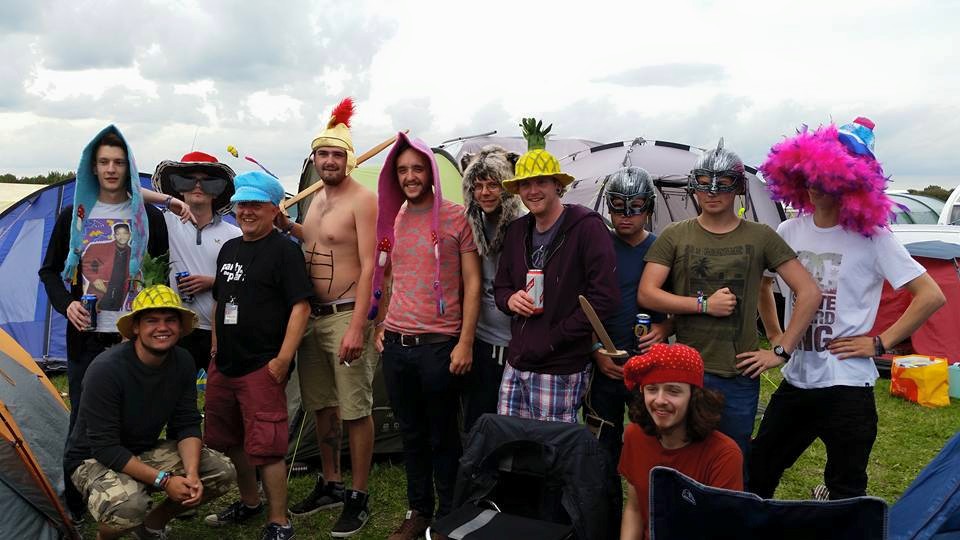 Towersey fest.. something's going on at the Moulton camp.. (pic Alice Wright)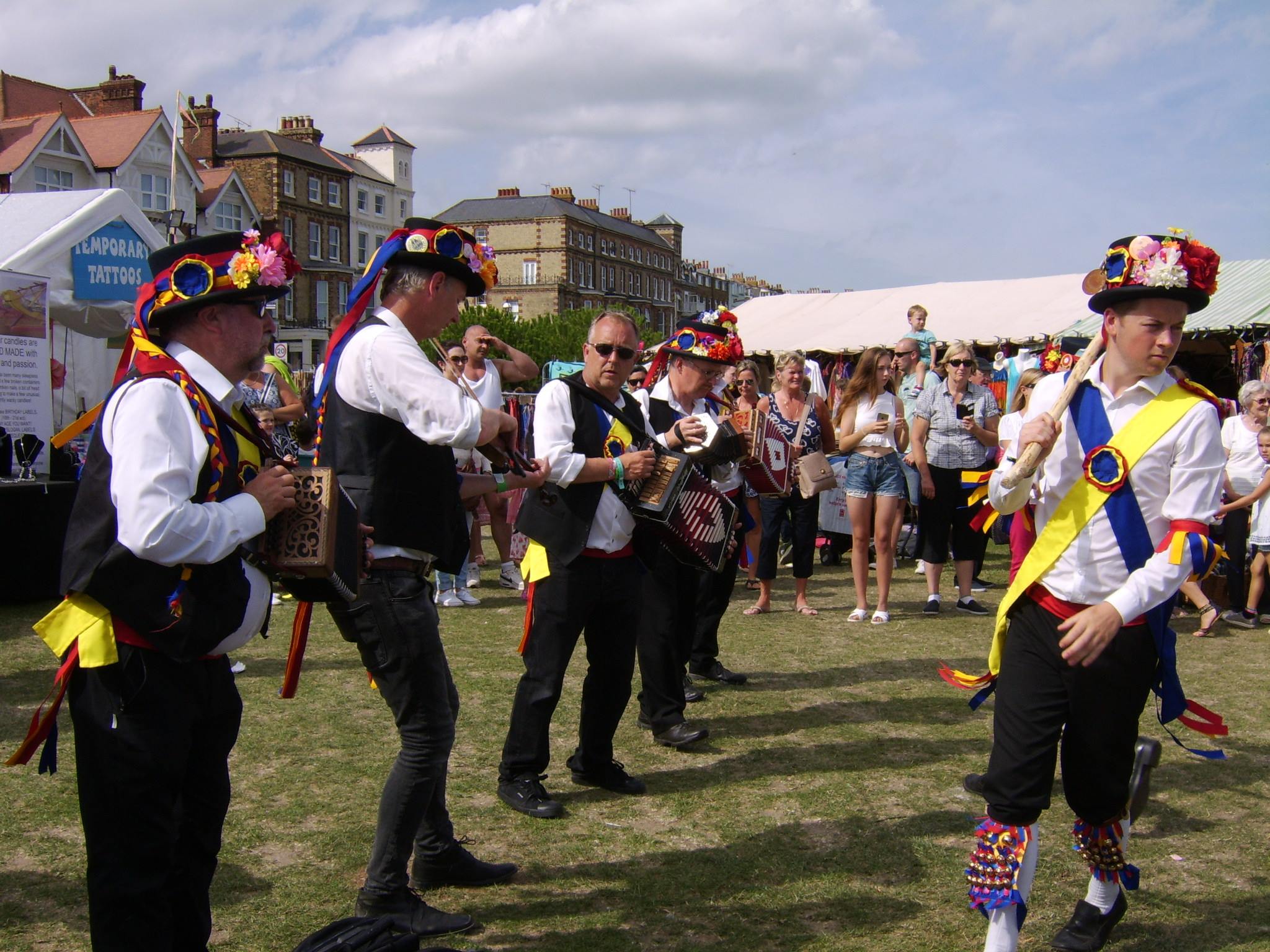 Big band, Broadstairs festival 2015 (photo Graham Clark)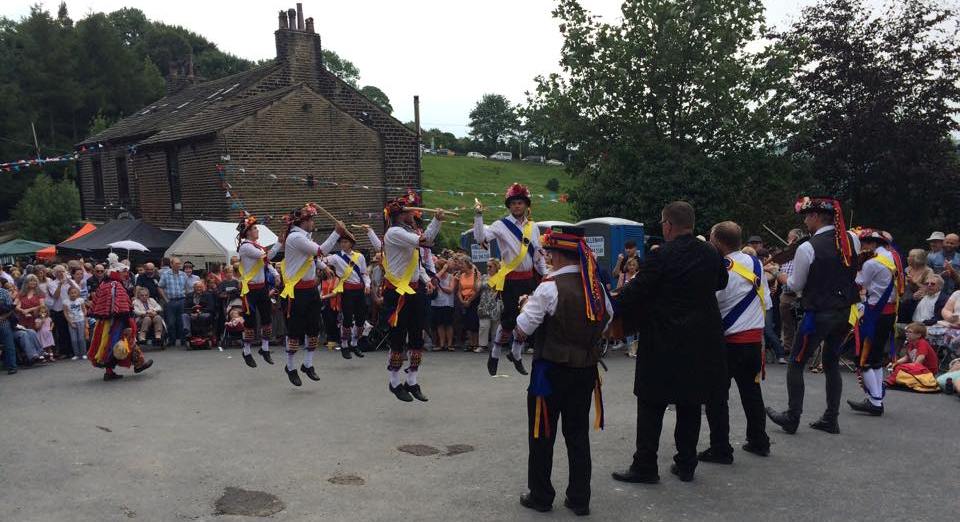 Mass levitation (again!) Saddleworth Rushcart, Aug 2015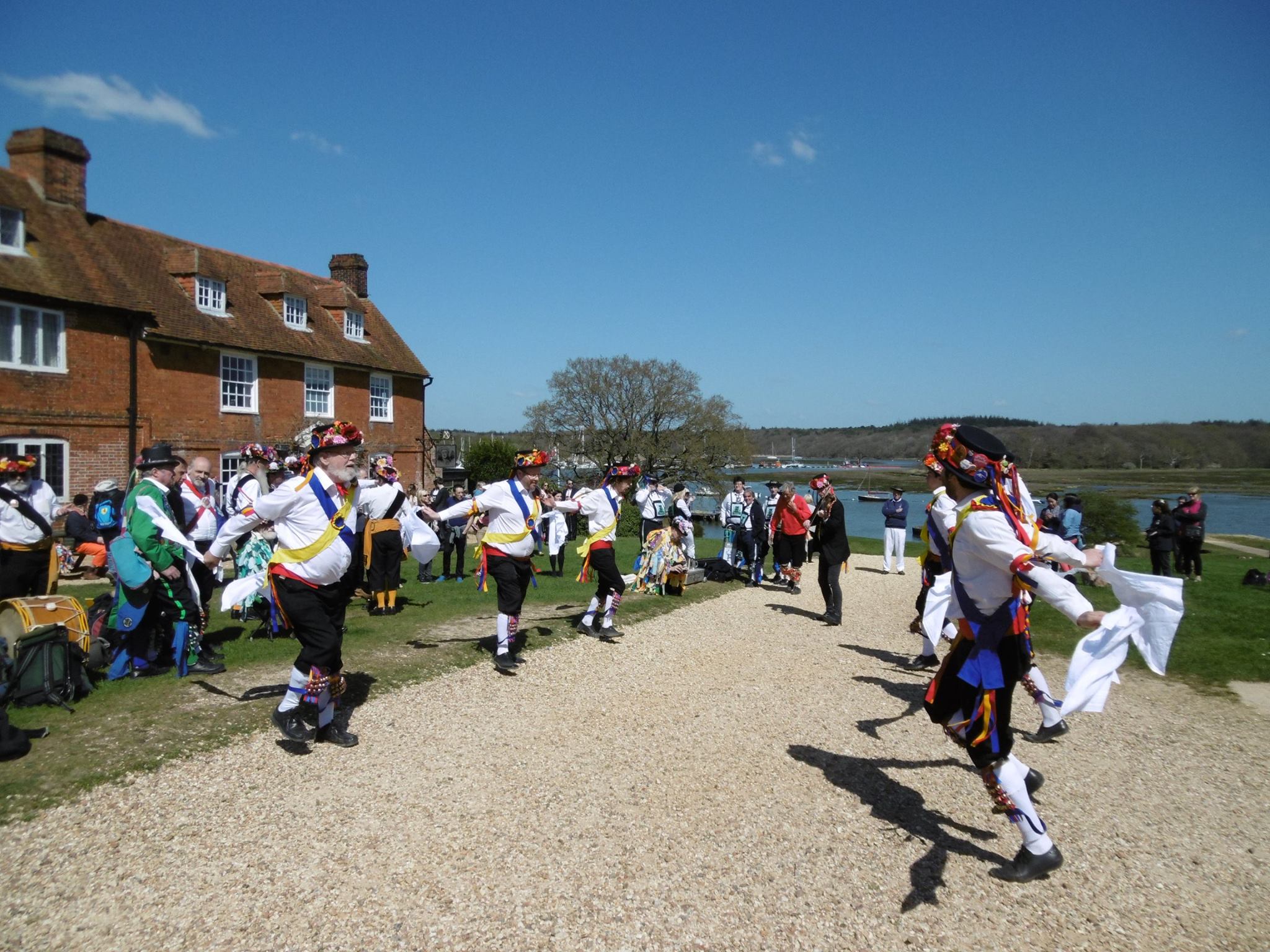 Dancing at Bucklers Hard, New Forest. King Johns Day of Dance, April 2015
All in at Extravaganza , Moulton Jan 2015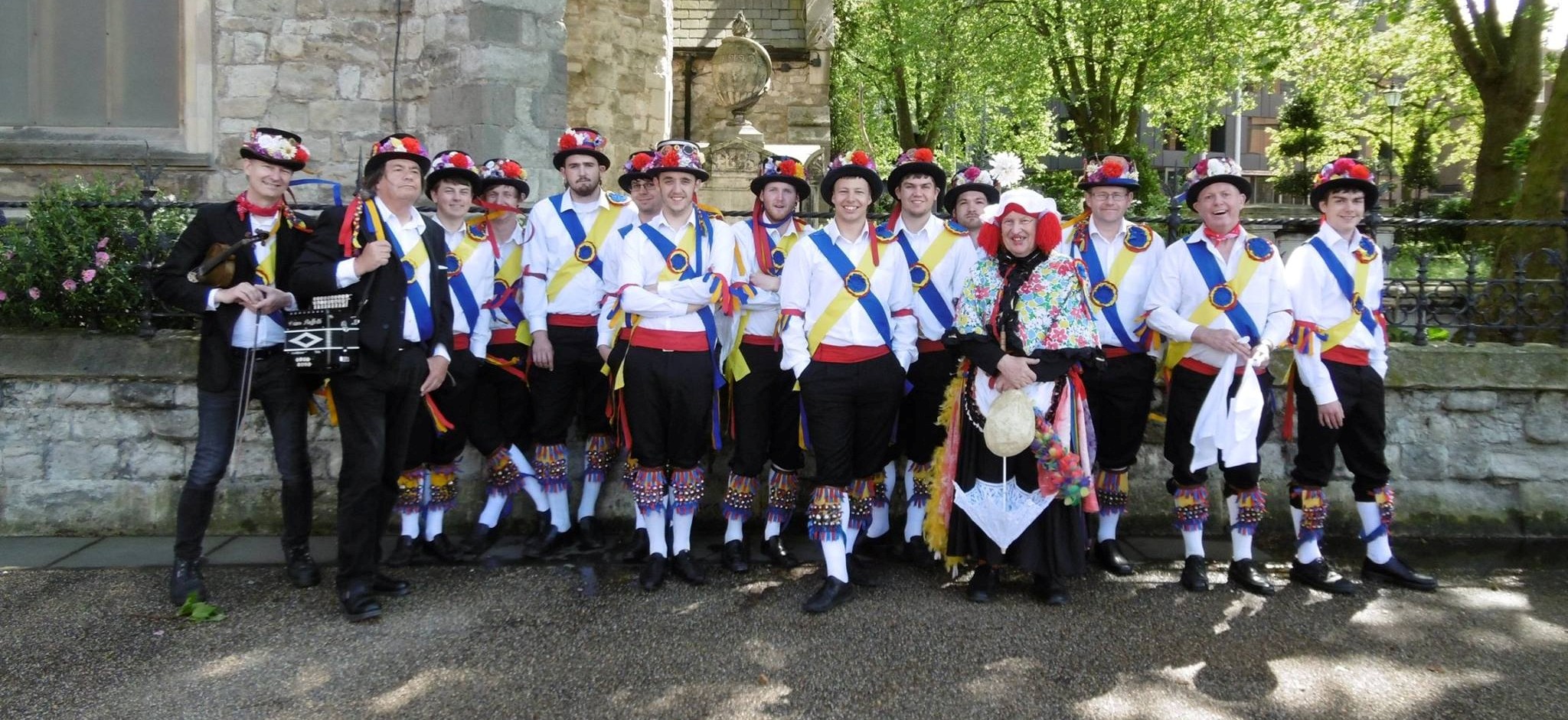 Outside Lambeth Palace. Westminster day of dance 2014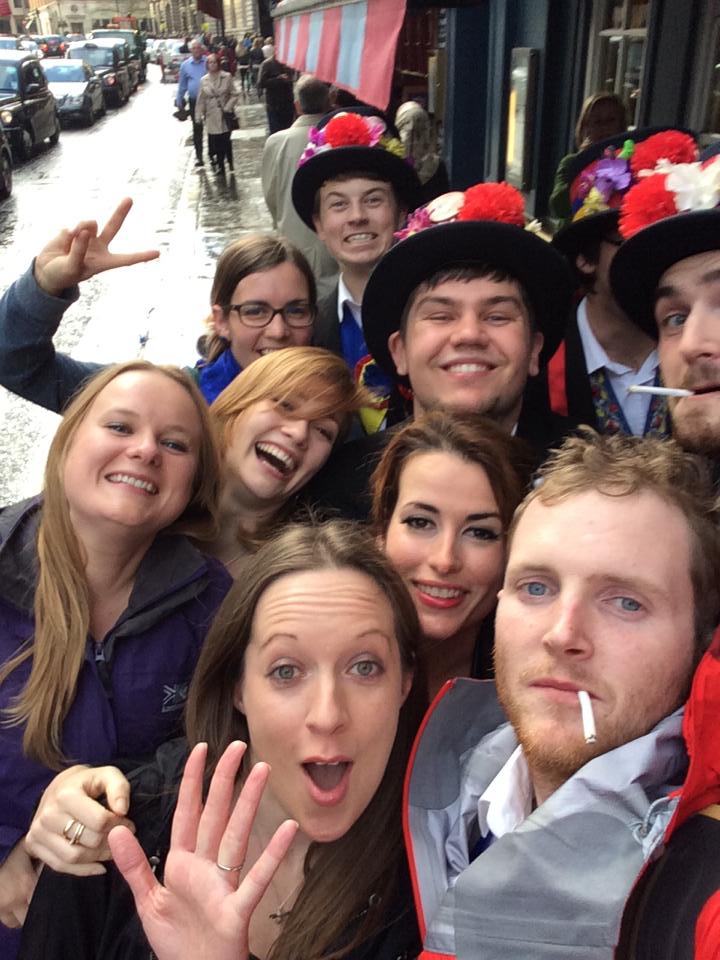 Westminster Day of Dance 2014... mobbed by fans!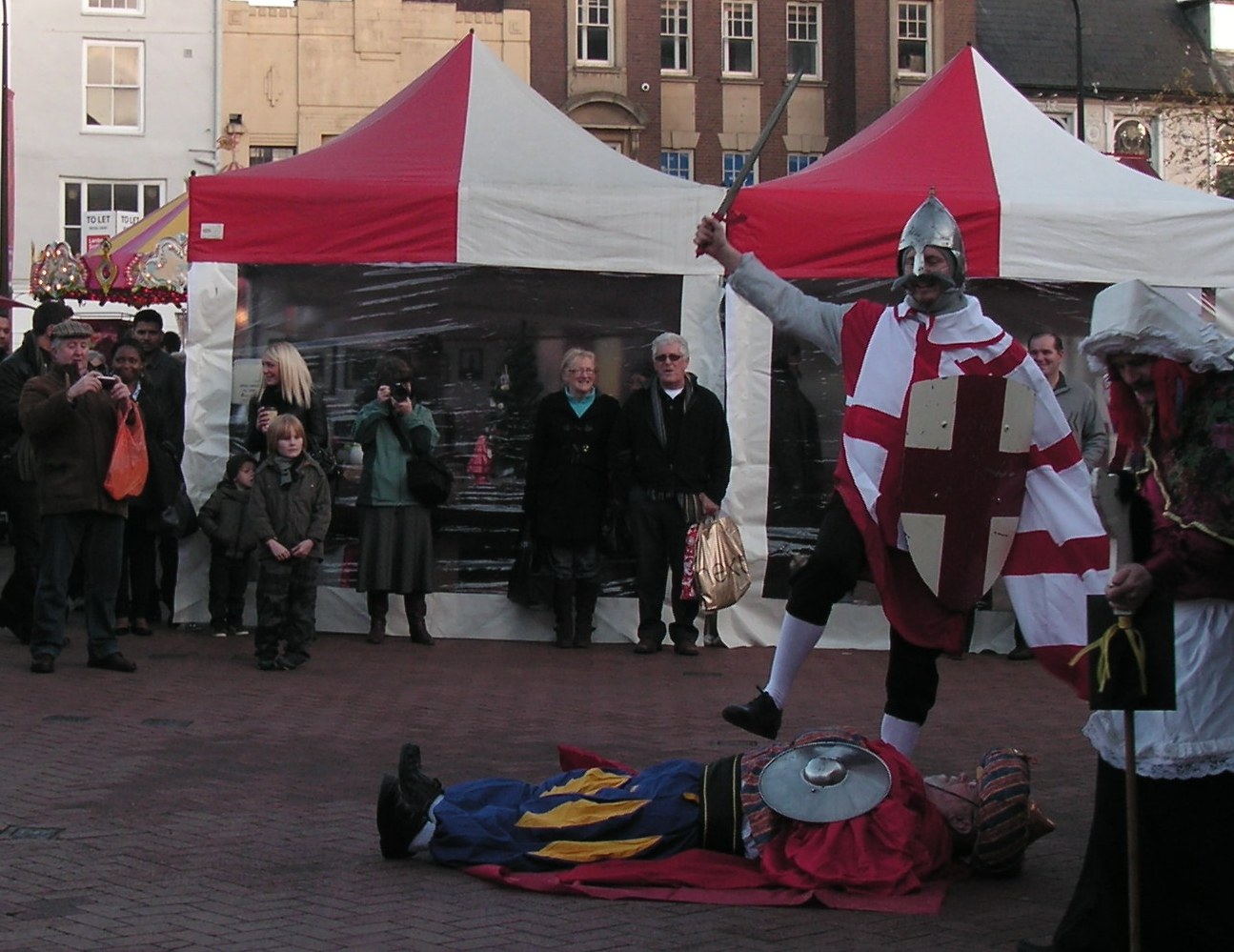 Mummers Play , Northampton Frost Fair 2011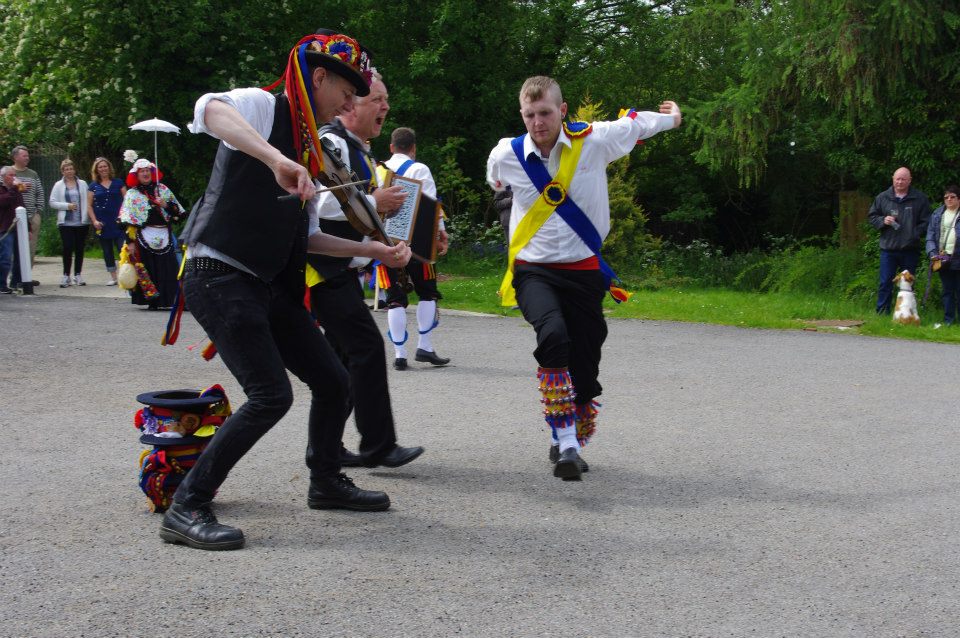 "Get off the ground!" Thaxted 2013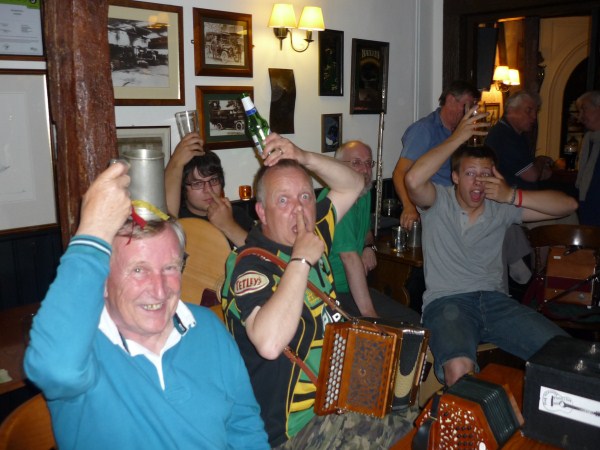 Frday night session, Thaxted
Mass levitation!
Monkseaton Day of Dance - Tynemouth Station 2012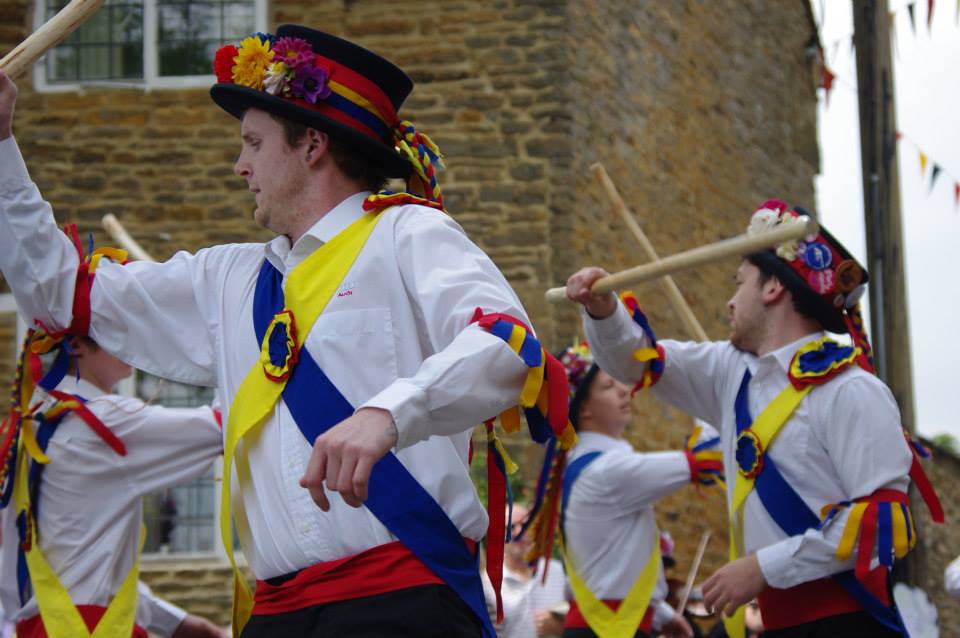 Givin' it some! Upton on Severn Stick Dance