Moulton Village Festival
Every year in mid May, Moulton Village hosts its annual Village Festival. Moulton Morris have always been closely associated with the ancient custom of crowning a May Queen and every year Morris sides from all over the country arrive to decorate the May Cart with flowers and form the procession round the village up to the crowning ceremony. In addition, there are stalls, concerts , dancing displays and other activities throughout the weekend. Here are some pics from this year's fest. Thanks to all the sides that visited , danced, played in the band and pulled the cart.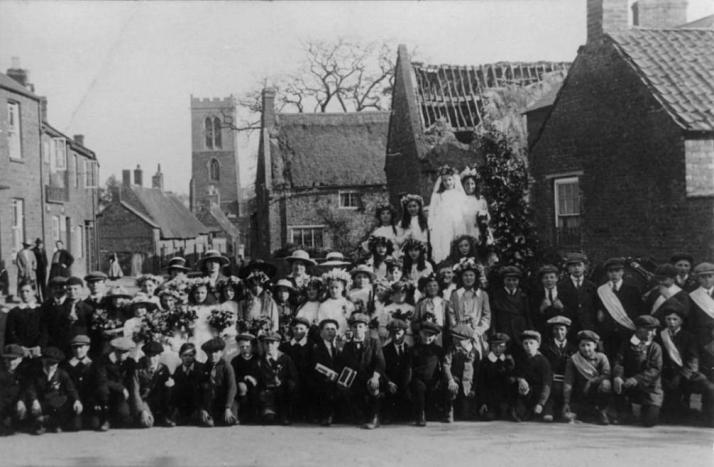 Moulton Maycart in the early 1920's
Moulton May Queen, 2017 (Photo- John Savill)
The crowning
The maycart procession comes into the gardens
The new May Queen processes up the hill to take a turn round the village
Our guests - Rose and Castle Morris
Our guests: Jockey Morris Men
Our guests: Southport Swords
Our guests: Saddleworth Morris Men
Our guests -Thaxted Morris Men
Moulton men dancing the Bacca-pipes (photo-Jenny Care)
Keeping a watchful eye..
(
: